Published on:

Author name:

Dr. Sanusi Umar MD

Author Bio:

Dr. Sanusi Umar MD is the author of this article.

Last Updated on July 17, 2021 by Dr Sanusi Umar MD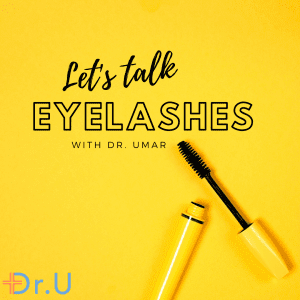 The eyelash trends led by high-profile celebrities and the transgender community has many seeking an "ideal" or "perfect eyelashes," that have more volume, more fullness, and more length – more va-va-voom!  But "more" comes with some risks that can lead to bald spots on the eyelash, infections and even eyelash lice. Let's be honest, we all know someone that has a fake eyelash or eyelash extension horror story. 
In this VLog, Dr. U answers a series of frequently asked questions. He directly addresses the pros and cons of using fake eyelashes and extensions. He also explains the latest innovations in eyelash transplant surgery, while answering questions on his eyelash transplant methodology  VeeLashe.
VeeLashe is an eyelash transplant procedure that uses pubic and body hair in eyelash transplant with his patented  Dr. UGraft™  technology that extracts all kinds of hair. This segment also features patient results, 

You can learn more about a patient's journey with VeeLashe™ here: VeeLashe: There's More To A Wink Than You Think

Do you have more questions? Ask a question.