Published on:

Author name:

Dr. Sanusi Umar MD

Author Bio:

Dr. Sanusi Umar MD is the author of this article.

Last Updated on June 11, 2021 by Dr Sanusi Umar MD

Latisse Eyelash Treatment Services Redondo Beach: What is Latisse? If long and lush lashes are what you are after, you may find your answer in Latisse. Manufactured by Allergan and approved by the FDA in 2008, Latisse, (Pronounced as either latesse or lateese or even latasse), is a prescription formula to help grow eyelashes. Its active ingredient is the chemical known as Bimatoprost. Latisse effects the eyelashes in various ways such as: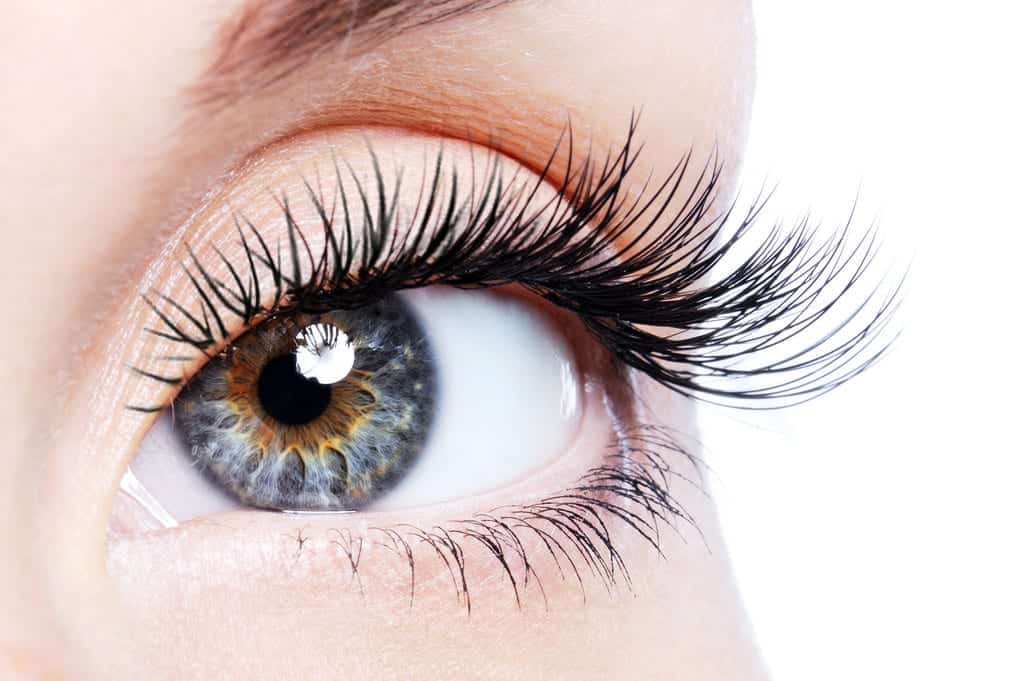 Thanks to the development of Latisse, patients are able to effectively treat eyelash hyptrichosis (the medical term for having short and insufficient eye lashes).
What is Bimatoprost?
Bimatoprost is the active chemical in latisse and Lumigan. It was first used in Lumigan, a drug for glaucoma, patients began reporting eyelash growth as a side effect. As Allergen delved further into this, they realized that Bimatoprost was responsible for this effect. Working with this compound, the company created a separate medication, used specifically for eyelash growth. It not only makes the eyelashes longer, but it also makes them thicker and darker. Bimatoprost is similar to a natural chemical in the body called prostaglandin.
Those who are using Bimatoprost to treat glaucoma need to avoid getting this eyelash medication in their eyes. Putting extra bimatoprost into the eyes may make it less effective for treating glaucoma. Contact your doctor for further guidance.
How Does Latisse Work?
The Latisse eyelash treatment works by extending the hair growth phases (called anagen) of the eyelashes. Thanks to the extending time frame, the eyelashes can grow to greater lengths.
How To Apply Latisse:
Using a special brush, Latisse is typically applied on the upper lash line once a day. Place one drop of this medication onto the applicator, before running it across the skin of the upper eyelid from the inner part of your lash line to the outer part. Blot away any excess solution with a tissue. This medication is not for use on the lower eyelids.
How Long Does It Take For Latisse To Work?:
The majority of patients see results within four to eight weeks, with the most dramatic results appearing between weeks 12 and 16. As the time of use continues. the recommended dosage may be reduced. Once the Latisse use is discontinued, the eyelashes will eventually return to their original state. In some cases, Latisse may cause permanent changes to eye color. Latisse is approved for sale in the U.S. and Canada but not in the U.K. or Australia.
If you are interested in Latisse Treatment and have a question that might help you clarify further, do not hesitate to Ask Dr. U at no cost.
Things To Remember When Using Latisse
Be sure to read through the patient information leaflet provided by your pharmacist before you begin using Latisse and each time you get a refill.
If you have any questions regarding medication application, consult your doctor.
Apply this medication once a day, or as directed by your doctor.
Remember to wash your hands and face before applying Latisse. Take off any makeup and/or contact lenses. Wait 15 minutes before reinserting contact lenses.
Don't worry if the medication happens to get in the eye. There is no need to rinse the eye with water, as this is the same solution used treat glaucoma.
Keep the solution protected by keeping the applicator away from your eyelashes.
Regular use of this medication will provide the greatest benefit. However, do not use more than recommended by your doctor; this will not make your lashes grow faster. It can take up to 2 months before the full benefits of using this medication are noticeable.
How long with the result of Latisse use last? Once this medication is stopped, the eyelashes will eventually return to the way they looked prior to treatment. So it is not to be considered a permanent solution
It is possible for the Bimatrost to effect each set of eyelashes differently. The eyelash length, thickness, fullness, color, number or direction of growth may vary. If this happens, consult your doctor.
Latisse Eyelash Treatment Reviews
75% of Latisse users are more than happy with the results. To check out reviews, click here.
Possible Side Effects of Latisse Eyelash Treatment:
Eye redness
Discomfort
Itching
Dryness
In order to avoid hair growth in other areas of your skin, carefully wipe any extra medication after applying it to the eyelash margins. While side effects are possible, many people have used Latisse with ease and comfort.
Bimatoprost can cause brown discoloration of the colored part of the eye, as well as darkening of the skin around the base of the eyelashes and eyelid changes. Once medication use is discontinued, the skin darkening should go away. However, discoloration of the eye may be permanent.
Before and After Latisse Treatment Photos
Below are two patients who experienced impressive eyelash growth thanks to the consistent use of Latisse.
What Are Known Latisse Alternatives?
NON SURGICAL ALTERNATIVES: There are other eyedrops that contain bimatoprost that some may consider using instead of Latisse. Examples are Careprost and Lumigan:
Latisse Vs Careprost: Careprost is a generic form of Latisse also containing 0.03% bimatoprost just like latisse and is marketed as a generic alternative to Latisse. The motivating factor for those who go for this version of bimatoprost is cost as it is more affordable.
Latisse Vs Lumigan: In terms of composition, there is no difference between lumigan and Latisse. The only practical difference is that Latisse unlike Lumigan is packaged by allergan along with the eyelash brushes and eyelash paraphernalia and application instructions etc. Doctors will not likely prescribe Lumigan for eyelashes off label when there is an on label option since Latisse comes with the correct applicators that were used in the trials.
SURGICAL ALTERNATIVES: For those who are looking for a more permanent solution, Dr U offers a Ugraph eyelash transplant. This is a great option for those who do not see result with latisse, have side effects, in whom Latisse is contraindicated or simply want long lasting eyelashes without having to be on a medication daily regimen. The transplant surgery requires technical skill and patience. The upper lash border grows about 100 hairs along its edge. In order to create a fuller look, 20 to 40 new hair follicles are needed. Incisions are made along the edge of the border, and grafts are placed into each opening. The patient is left with full lashes that can withstand styling and products.
While there are many doctors who perform eyelash transplants, Dr U has created a revolutionary DrUGraft advanced folliclular Unit procedure The benefits of this treatment include:
Rather than creating large punctures, this procedure creates small incisions that heal fast.
The hair used is extracted from various places on the body, including the legs. These hairs mimic eyelash hairs, in terms of thickness and length.
Less trimming of the eyelashes is required after this type of treatment.
Using the DrUGraft eyelash transplant, this patient was able to achieve longer lashes up to 6 months after the procedure. Note that the patient is using mascara.
This before and after reveals the noticeable eyelash growth after 6 months, even without the use of mascara.
Where To Get Latisse In Redondo Beach
Since Latisse is a prescription drug, it may or may not be suitable for every individual. For example, statistics show that it will not work in 20% of patients. Also, those who have glaucoma or eye infections cannot use Latisse. At Dr U Skin Clinic, we offer board certified dermatology expertise to help ensure that you are satisfied with your Latisse experience.First, we will perform a proper evaluation to make sure you are eligible for a prescription and to help avoid potential complications. This can result from issues such as:
Intraocular pressure
Broken or irritated skin on the eyelids
Shingles or zoster
We are also able to address any matters that arise during your daily usage of Latisse.
To learn more about whether a Latisse eyelash treatment is right for your needs, visit our office in Redondo Beach for a free consultation. The Office of Dr. U provides patients with a comfortable experience and fantastic results. Dr U Skin Clinic offers free initial consultations for patients in the Redondo Beach area who are interested in the Latisse eyelash treatment. To get started, fill out our consultation form. Or you may call us at 1800-499-DRUCLINIC (3782) to schedule an appointment.
Latisse Frequently Asked Questions:
Can Latisse Be Used On Eyebrows?
Latisse is only FDA-approved to treat your upper eyelashes. While some people have successfully experimented with using Latisse on their brows, it is has not been proven to work.
With Latisse, lush eyelashes are well within your grasp. For more information on the product or lash enhancement in general, you can click the button below to ask Dr. U any questions you may have:
Further Reading:
Real life Latisse results from their official website
Eyelash Transplant Patient Result Post